Stephanie Martin
MS, CPT, Nutritionist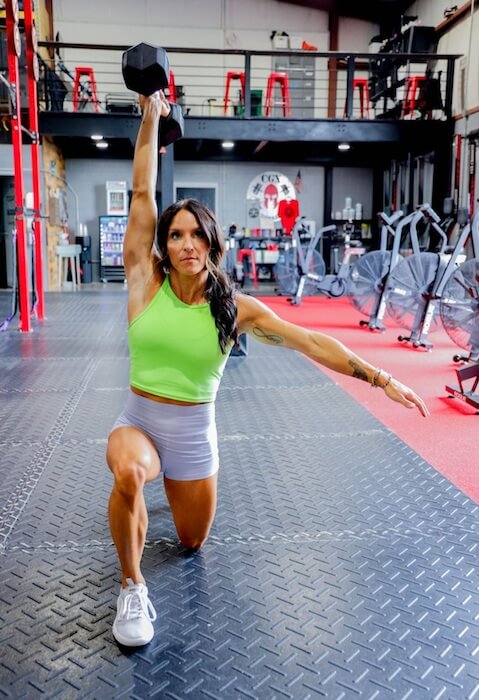 Stephanie began her career as a personal trainer in 2009 with a mission to change lives and teach individuals how to make fitness and nutrition a lifestyle. After earning her degree in Exercise Science she wanted to be able to help individuals in all aspects of wellness therefore, went on to earn her Masters in nutrition science. With over a decade of experience as a personal trainer ans nutritionist, Stephanie continues to offer a variety of programs to match clients' individual needs, goals, and and lead to a healthier lifestyle. Stephanie has worked with individuals of ages and levels of fitness; whether new to exercise or a young athlete looking for a competitive edge. She has specialized in strength and conditioning, sports performance, crossfit and nutrition coaching.
Personal training will allow for a flexible schedule, 1-on-1 coaching, accountability, and more! No matter your goals, our personal training will help you discover an individualized, sustainable fitness solution.
Personal training is offered 1-on-1, buddy , or small group (3-4). If you're looking to get started on your fitness journey, dial in results, or looking for that extra push, contact to get more information and set up a FREE consult/demo session.
---
Personal Training Contact Information
Stephanie Martin
Email: smartin0527@gmail.com
Phone: 317.658.2562
Jennifer Binkley
Email: jbinkley1322@gmail.com
Phone: 317.435.7125